Latest
Ideas Fund Round One Project Extensions Announced
25.04.23 By Daniel Robbins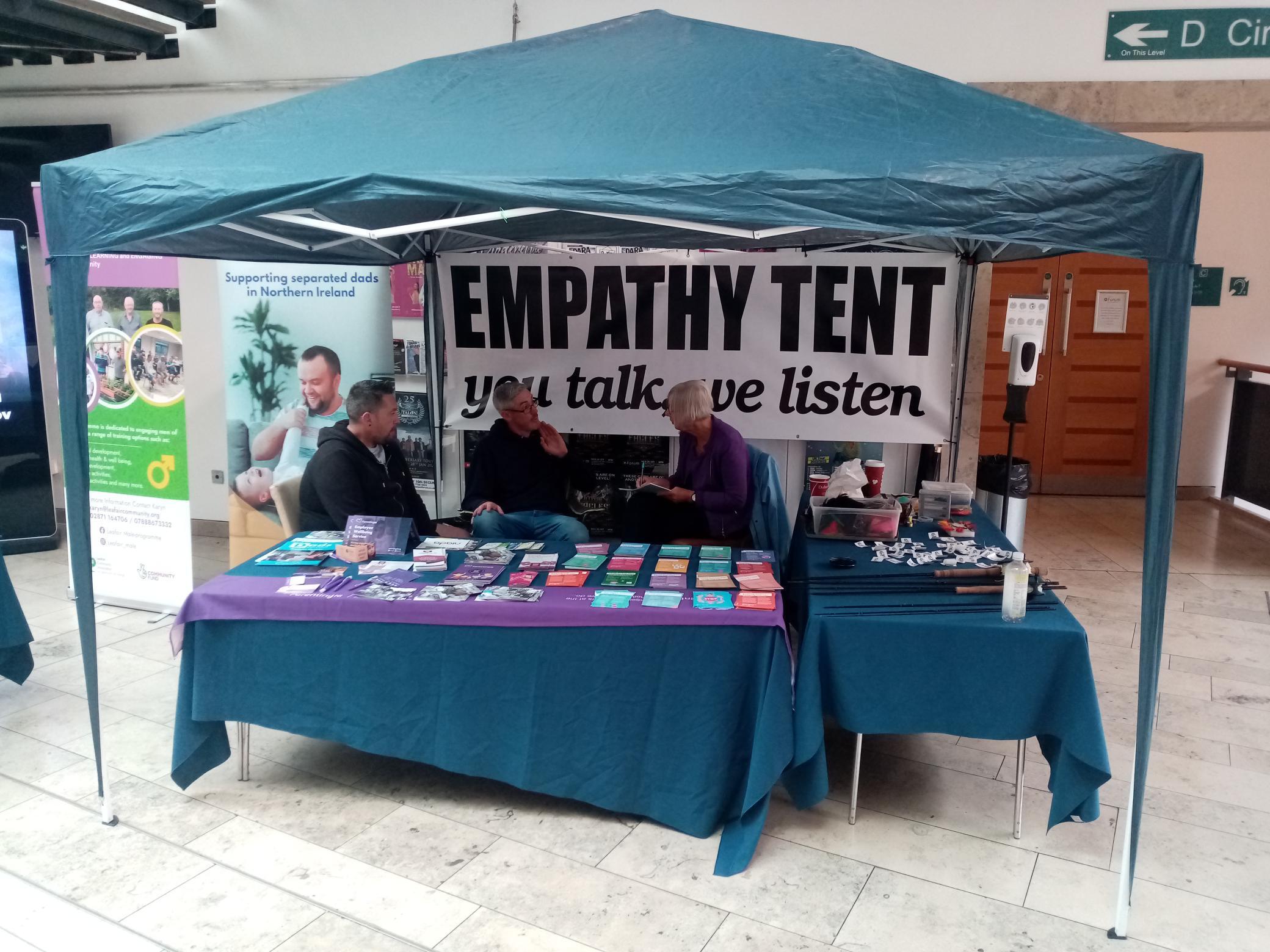 We are delighted to announce that The Ideas Fund has extended funding for 11 projects.
Each organisation received a grant in 2021, through our first round of funding, to collaborate with researchers on ideas related to mental wellbeing in their community. Since then, they have been doing innovative, impactful work and sharing their learning with us.
As Round One funded projects have approached the end of their grants, we have been exploring the possibility for project extensions through discussions and light-touch proposals. We are looking to fund extensions on projects that demonstrate evidence of a collaborative and open relationship between the community group and researcher, as well as building on innovative ideas, approaches or outputs from their projects to influence changes for their communities and/or for the researcher, for example through practice or policy change.

So far, we have funded extensions for projects in all four regions, and anticipate awarding further extensions in the months to come. The projects that have currently been extended are:
Bora Shabaa – supporting refugees in Hull, they are expanding the activities available to participants, as well as beginning collaboration with local ESOL providers. With support of their researcher, they are aiming to facilitate a range of sessions – the topics of which will be learner-led.
Green Tree Arts Studio – Based in Moray, Scotland, they will be able to extend their arts and nature connections programme to more people and in more locations. This will also enable their co-researchers to develop their mentoring skills via support from their researchers, focus groups, and reflective sessions throughout the duration of the project.
Groundwork Yorkshire – Having been co-producing workshops to support local women's mental wellbeing in Hull, the project will be using the stories shared so far to create a dramatic performance that will be presented live and shared on social media. The researcher is supporting the project by developing the scripts, but also encouraging the group to explore system change and potentially upscaling the project to other regions.
Hull Roundheads RUFC – As Hull's only gay and inclusive rugby club, the Roundheads are looking to further roll out their play, Safer, produced from their original project, and develop more performances alongside piloting some post-production workshops and workshops in schools. This will be supported by some of the club's players who are taking on peer-research roles.
Informing Choices NI – Building on the powerful work done during their initial project to support people with learning difficulties explore grief and bereavement, Informing Choices will facilitate the co-design and pilot a training package to be used by other practitioners in the community. With a strong partnership between researcher and community group, this project is using the momentum gained from their initial findings to further explore these themes and challenge preconceptions amongst the community.
Made by Mortals – Drawing on the lived experience of the community, Made by Mortals are planning two additional avenues to develop for their project in collaboration with their researcher. Firstly, to create a practitioner training package around a person-centred approach, and secondly, to further explore the role of community action and developing a live forum theatre show in Oldham.
Moray Wellbeing Hub – With their original work focusing on peer support work supported by peer research, the project is building on this to co-create and co-design tools to better support peers, increase participation of peer researchers, and to create a more robust peer support mechanism to support parental mental wellbeing.
Oasis Hub Hull – Using their community space to bring people together, Oasis Hub Hull are exploring ideas around community integration and bonding via creative outputs such as arts, story-telling, and language learning to improve mental wellbeing. They are working with a new researcher to support collaboration and relationship building between the diverse groups of people using the same space.
OPEN Project – Initially supporting young people co-design the use of a safe space to combat isolation, the project is now pivoting to explore how peer researchers can understand the impact of drugs and alcohol amongst young people and how best to support their needs. This was a key takeaway from the peer researchers' initial project findings and something they wish to explore further. They are working with researchers and other community stakeholders to provide training and influence policy change on the Shetland Islands.
Parenting NI – Capitalising on the success of the initial project and the themes explored by the dads involved, the project is now focusing on three main areas of interest to the men: Developing their empathy tent as a community space, building more community-based spaces, and developing new approaches to men's mental wellbeing to influence local health service changes. Their researcher will support work on all three initiatives and explore how to develop the findings the men have collected via interviews and events.

Sole Purpose Productions – The first project was successful in enabling a safe space for survivors of women and baby institutions to explore their mental wellbeing via creative outputs. The plan for the extended project involves developing these creative responses into a formal photographic exhibition and the production of a film to document their journeys. Their researcher will support in the promotion and dissemination of the creative outputs, with the aim of raising awareness of the issue and informing any future statutory inquiries.
We are excited to see how the projects grow and develop based on everything they have achieved so far.